So warrior dash is a little longer than a 5K then you add in 12 crazy obstacles and you have the craziest day of your life! So of course I had to make a crazy costume!

((NOTE: when I started training I couldn't even run a 1/4 mile without dying, and now I'm up to 4 1/2 miles!
Let this be INSPIRATION)
So I picked up table cloth material, made a pattern and cut them out to the estimated the amount I would need for a skirt.
Sewed it under. Then slipped in on an old belt!!
Okay race day, pre mud!!
we also made capes, using iron on and some cutting.
and I'm off!!
Little nervous about the mud pit
but I jumped right in
In the video below I'm wearing the white headband and when we get out my friend Tasha reaches over to give me a high five and scream WE DID IT!!
This was my running group (my Sunday school teachers)
after mud
A close up of my cape!! how cute!!
we did take an underwater camera through the course so FOLLOW me
and I'll post them later for everyone to see :)
I get SUPER excited for new follower friends!
I'm so super glad my dear friend Tasha talked me into this mess....
Fitness is SO important so that is WHY I shared this on a craft blog
*lots of love and mud*
shared this on the following blogs!

http://www.notjustahousewife.net/
http://typeadecorating.blogspot.com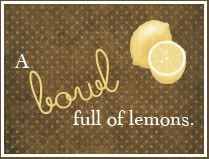 " />